You're on this page, so you're probably on the lookout for the best 10-meter radios currently available in the market. Chances are, you may also be new to the 10-meter radio hobby or service and want to know more. The great news is, you've clicked the right link and come to the right place!
Keep reading to find out our opinion on the 10 best 10-meter radios. We'll throw in a bonus and include a buying guide of things to consider before purchasing your 10-meter radio.
The Best 10 Meter Radio Reviews 2021
1. President Lincoln II Plus 10 Meter Radio (Top Pick)
President Lincoln II Plus 10 and 12 Meter Ham Radio
Same as LINCOLN II but 12 meter band added, key "CH19/9" replaced by "Emergency Channel 1 and 2" programmable by user; HF output power 35W PEP SSB instead of 31W PEP SSB, 35W FM instead of 28W; AM is same 12W RMS 48WPEP.
Rotary switch and Up/down channel selector; Volume adjustment and ON/OFF; Manual squelch and ASC; RF Power; MENU function key; Dim; Mode switch AM/FM/LSB/USB/CW.
VFO Mode w/ continuous scanning; Multi-functions LCD display; Frequencies display; S-meter; Channels and memories scan; 6 Memories; CTCSS (38 tones); DCS (104 codes).
President Electronics is a French company specializing in the manufacture of CB and amateur radios and their accessories. They have established quite an impressive international sales network as well as online sales channels.
President Lincoln II is one of many 10-meter radio products from President Electronics. One feature that stands out with this mobile radio is its extremely quiet receiver. It has a remarkably low noise floor, too. It's super quiet; you might end up having to check and see that your radio is on.
Another plus is the excellent sensitivity on this radio. We were honestly surprised to be able to detect tones at -127 dBm. Microphone sensitivity is roughly at 3.9 mV, while the squelch sensitivity has a minimum of 0.2 µV – 120 dBm and a maximum of 1 mV – 47 dBm.
In terms of design, President Lincoln II is also quite compact compared to most mobile radios on the market. It has a three-color multifunction LCD display, which is a good enough color variety. The buttons are user-friendly and highly visible against the backlit display, making it perfect for nighttime driving use.
Audio-wise, we found no issues with President Lincoln II. The sound quality was actually impressive, considering this was on an internal speaker. Stock mic quality was also great, along with the receiver audio quality. You can probably leave everything stock without the need for any adjustments with the audio quality of the Lincoln II.
A possible setback to President Lincoln II comes in its display feature. Instead of displaying the frequency, the screen shows up the channel. Most amateur radio enthusiasts would prefer it the other way around.
Overall, however, for the price, President Lincoln II is a good choice in terms of compact and quiet 10-meter mobile radios.
President Lincoln II Plus Manual
President Lincoln II Plus Programming Software
Pros:
Extremely quiet receiver.
Excellent sensitivity – detected tone at -127dBm.
Good design – compact, 3-color multifunction LCD display, user-friendly buttons.
Good audio quality.
Cons:
Displays the channel instead of frequency on the screen.
2. Stryker SR-25MC 10 Meter Amateur Radio (Budget Pick)
Stryker Radios is a US-based company focused on the production of two-way radio technologies. The Stryker SR-25MC makes it the budget pick on our list, as it is the most value-for-money mobile 10-meter radio with reasonably good quality.
Besides the relatively affordable price point, we also love the compact design of this mobile 10-meter radio. Its maximum length is just 4.88 inches, with a maximum width of 3.97 inches. This means you don't need to worry about clearing a significant amount of space in your car.
Don't let the small design fool you. The transmitter on this 10-meter mobile radio actually reaches 20 watts PEP on high power.  Small but powerful, this unit is built for rough use, with a cast aluminum heatsink and the top and side panels. This design is also helpful in stabilizing the radio's circuit board, making it less prone to vibration.
Another admirable feature of the SR-25MC is its 7-color LCD screen, which contributes to its easy readability in all lighting conditions. You also don't have to worry about the screen lights becoming too bright as a built-in six-level dimmer enables you to adjust the perfect illumination level.
Finally, the audio quality on this mobile radio is fairly great, considering its size and price. The included microphone sounds equally as good. In case you're not happy with how it sounds; however, you can always adjust it using the various feature and function buttons.
Our criticism of the Stryker SR-25MC is that it doesn't have a dedicated channel control knob. To control the channel, you have to use the up and down buttons located on the microphone.
In summary, if you're looking for a mobile 10-meter radio with basic features and a compact design, the Stryker SR-25MC may be the best option.
Stryker SR-25MC Programming Software
Pros:
Affordable for a 10-meter mobile radio.
Compact – only 4.88 inches long and 3.97 inches wide.
Powerful transmitter – 20 watts PEP on high power.
Easy readability and user-friendliness – contributed by the 7-color LCD screen.
Great audio and mic quality.
Cons:
No dedicated channel button – you have to use mic controls to navigate through channels.
3. Icom IC-7300 HF/50 MHz Base Transceiver (Upgrade Pick)
ICOM IC-7300 100W HF Transceiver
Ham Guides TM Pocket Reference Card
Founded in 1954, Icom was originally named Inoue, and is a Japanese manufacturer of radio transmitting and receiving devices. They now have a wider product range to include amateur radios, radio scanners, and RoIP gateways.
If you're looking for a high-end, base station 10-meter radio, the Icom IC-7300 HF/50 MHz may well belong at the top of your list.
Let's cut straight to the chase: this base station is aesthetically appealing. It has a super stunning, real-time spectrum display with waterfall and audio scope displays. If you had the money to spend on it, just looking at it is truly worth it. But these display features aren't just for show. They're actually also helpful for helping you zero-in on signals and help you visualize what each signal specifically looks like.
The menu system on this beautiful base station is also worth praising. It's super user-friendly, beginners (and maybe even kids) can navigate their way around it. Plus, it also has a touch-panel LED screen, contributing to easy navigability.
We also love the built-in bass and treble controls, along with the NR control that helps you tame out any interruptions with audio quality. The microphone sound quality is equally impressive as well.
Finally, we do have to commend its solid transmitter and extremely sensitive receiver. This is definitely a major plus for any type of radio, 10-meter or not.
Obviously, a major drawback to this base station is its price. But if you had the money to invest, then this is probably not a big deal.
Another drawback comes in the design. We're not particularly a fan of the vents being located on top of the radio. This is a nasty place that just catches dust, water, and anything else that might fall onto your radio.
All in all, if you wanted to invest in a good quality 10-meter radio base station, the Icom IC-7300 is probably the best place to start.
Icom IC-7300 Programming Software
Pros:
Stunning, aesthetic, touch-screen display – real-time spectrum, waterfall, and audio scope displays.
Intuitive menu system – easy to understand and navigate.
Great audio quality – NR, bass, and treble controls.
Solid transmitter and extremely sensitive receiver.
Cons:
Relatively expensive.
Vent design makes the unit prone to attracting dust, water, etc.
4. AnyTone AT-6666 10 Meter Radio
Allow private channel setting and public channel setting, convenient for end users who want have different settings for different channels.If you need the expanded frequency instruction, please send us email.
Vey good high power 10 meter Amateur radio. Frequency Range:28.000-29.700MHz(Programmable),Frequency Band:A/B/C/D/E/F/G/H/I,Channel:40channels(programmable) in each band,Frequency Control:Phase-Locked-Loop Synthesizer,Frequency Step:100Hz 1KHz 10KHz 100KHz 1MHz,Frequency Tolerance:0.005%,Frequecny Stability:0.001%,Temperature Range:-20℃to +50℃,Microphone:With push-to-talk /UP/DN and coiled cord,Input Voltage:13.8V
Great high power 10 meter Amateur radio. Dimensions(in mm) 245(W)*158(D)*48(H),Weight:1.5kg.ECHO Function,SQ, ASQ Function,RF GAIN Adjustment,RF PWR Adjustment,SCAN Function, Programmable RB Function,NB/ANL Function,DW DUAL-WATCH Function,BEEP Voice Prompt,+10KHZ Function,SWR、S/RF Function,TOT function,HI-CUT Function,EMG CALLSWR Protection,Power Supply Voltage Protection,Key-Lock Function,Seven(7) Color LCD Display.Six(6) Groups Memory Channel,CTCSS/DCS Code(Optional)
AnyTone is a Chinese manufacturer of a wide range of radio communications solutions, from Hams to amateurs to WIFI radios and cell phone repeaters. The AnyTone AT-6666 is just one of AnyTone's many 10-meter mobile radio products.
What we liked most about the AnyTone AT-6666 is its excellent harmonic suppression that is better than 60 dBm. This seems to have improved with the AT-6666, compared to AnyTone's previous models. There are no longer unwanted mixer products and no phase noise of any importance. These features are definitely indicators of a stable oscillator.
Another thing that needs a mention is its great audio quality. All mics tested produced really good sound, so again, this gets a plus as no adjustments will be needed. The sensitivity is also fairly decent and is comparable to most mobile radios on the market.
In terms of its user-friendliness, the front panel is pretty straightforward. A lot of the controls are self-explanatory and adequately labeled. Navigating and visibility is also not an issue, thanks to the seven color LCD display.
We also found the micro USB connector located at the back of the unit a plus factor for convenience. This feature eliminates the need for opening the radio just to program it. Speaking of convenience, we like the presence of an on/off/volume knob, which is great for easy volume management when driving.
One striking issue that we have with the AnyTone AT-6666 is its insufficient passive cooling technology. On extremely hot days, you may find the heat stink getting really hot. But, if heat is not an issue where you're located, then this might be a negligible issue for you.
AnyTone AT-6666 Programming Software
Pros:
Excellent harmonic suppression is better than 60 dBm.
Good audio quality and excellent sensitivity.
User-friendly design – 7-color LCD display, straightforward buttons, and knobs.
Convenient design – micro-USB at the back panel allows programming without opening radio, presence of volume knob.
Cons:
Heat stink cooling technology could do with improvement as it heats up easily.
5. AnyTone Smart 10 Meter Amateur Radio for truck
Sale
The default frequency 28.000-29.700Mhz (10 meter Radio) with 400 channel, fully alloy body, stronger and efficient radiating. Small Size. Automatically Squelch and manual squelch control.
GREAT LITTLE RADIO Modulation Mode:AM/FM, it sounds very loud and very clear. Great super small Amateur radio. It is good for fitting in any vehicle or radio shack or ATV. It is great for a holiday road trip or for local traffic reports.
Power output: 15 Watts FM/ AM PEP. Please send the email to seller (us) if you need the expanding frequency instruction documents
The Smart 10-Meter radio is another mobile radio installment from AnyTone. The Smart radio could be considered an entry-level 10-meter mobile radio for its super basic features. This will obviously be the reason why the Smart is way cheaper than the AnyTone AT-6666.
Other than the price, the compact design of this mobile radio is also a plus factor. It's just over 4 inches long and wide and is just less than an inch thick. This makes it fit even the smallest storage spaces. It's even small enough to carry with you out of your rig.
Another thing that makes this mobile radio popular is it can easily be converted into a CB radio. This comes in handy if you eventually feel like ham radio isn't for you and want to switch to CB instead.
The power output of the AnyTone Smart is 15 watts, but the sound quality is pretty amazing. Considering the power, size, and price, the audio you get is surprisingly loud and clear.  To get the full modulation, simply put the radio on low power, and you'll be impressed, too.
Design-wise, it's a winner for the minimalistic hobbyists out there. The screen is straightforward, clear, and super easy to read. Using the buttons doesn't need much explanation as everything is labeled and situated conveniently.
We only have a few setbacks with the AnyTone Smart. The first is that the microphone is permanently tethered. So essentially, you're stuck with the stock mic unless you or someone you know is technically savvy enough to replace it.
Second, the manual could do with a bit of refinement. It doesn't really explain a lot, apart from guiding you on how to enter each function. One would expect the manual to be tailored to cater more to beginner hobbyists for an entry-level mobile radio.
Overall, the AnyTone Smart 10-Meter radio is ideal for those wanting a very affordable mobile radio with the most basic features.
xxx Manual
xxx Programming Software
Pros:
Compact design – only 4 x 4 x 0.9 inches in diameter.
Easily converts into a CB radio.
Loud and clear audio despite size and price.
Minimalistic, user-friendly design.
Cons:
The microphone is permanently tethered and hard to replace.
Manual is not extensive.
6. Stryker SR-955HPC 10 Meter Radio
High power: Uses four FQP13N10 MOSFETs that produce over 70W PEP.
Brilliant 7 color LED backlit faceplate (choose from 7 colors w/ push of a button or let CPU controller scan through all colors on its own).
Dimmer control (32 positions), advanced clarifier, Band/VFO, PC programmable, variable power control; variable talkback control; Digital Echo with dual front-mounted controls; Six Roger beeps.
The Stryker SR-955HPC is another mobile 10-meter radio from the Stryker range. This costs significantly more than the SR-25MC; however, the price may be justified by the features below.
First off is the up-armored receiver. This is an exclusive receiver protection design that protects your radio damage due to transmitted fields nearby. It is designed to work even under the harshest conditions. This feature is useful, especially for truckers who frequent truck stops with many high-powered radios nearby.
We also like it's 7-color LED-backlit faceplate. This definitely helps visibility, especially during night driving or when used in dark lighting conditions. You can manually choose a color with the push of a button or allow the CPU to automatically scan through all the colors. It also has a dimmer control with 32 positions, allowing you to adjust the unit's illumination according to your preference.
Transmission-wise, the Stryker SR-955HPC comes out pretty decent. It has sensitive reception, the stock mic quality and volume are great, and the audio is mostly clean and crisp. It also comes with a variable talkback control, which is great for monitoring your own transmissions.
Another impressive feature of the SR-955HPC is that it comes with many PC programmable options. There's an under or over voltage protection setting, variable power control, a digital echo with front-mounted controls, and an advanced clarifier. It even allows you to set the alarm for bad users.
Now to the setbacks. Price may be the issue for some, but again, this is relative, and it may just be worth the investment for some. Speaking of price, this brings us to our second issue with the Stryker SR-955HPC. With the amount your paying, one would think that the programming cable would be included with the package. Unfortunately, it's not, and you would have to purchase it separately.
Other than that, if you were after a 10-meter radio with great visibility and control features, the Stryker SR-955HPC may be your best bet. These features make this mobile radio ideal for use while on the road.
Stryker SR-955HPC Programming Software
Pros:
Up-armored receiver – offers excellent protection from high-powered transmission damage.
High-visibility design – 7-color LED-backlit faceplate with 32-position dimmer control.
Decent transmission – clean and crisp.
Good add-on features – PC programmable options, under/over voltage setting, variable power, advanced clarifier, digital echo with front-mounted controls, and allows alarms for bad users.
Cons:
Relatively expensive.
Programming cable not included.
7. Stryker SR-94HPC 10 Meter Radio
10 & 12 Meters
RF Power High / Low
45+ Watts PEP
The next one on our list is another Stryker product, the SR-94HPC. This one costs less than half the price of the SR-955HPC but still slightly more expensive than the SR-25MC.
An attractive feature of this 10-meter radio is its slim design. It measures only 5.8 inches long, 4.8 inches wide, and 1.4 inches tall. These dimensions allow this radio to fit anywhere in your ride and would also easily slip into your center console.
It may be small and slim, but it definitely packs a punch. The SR-94HPC uses three FQP13N10 final transistors and generates over 45 watts of PEP. This is pretty impressive as generally, this amount of power is only available for full-sized DX chassis.
Safety-wise, the design also incorporates a wrap-around cast aluminum heat sink, which is great for dispersing any heat generated during transmit. It keeps your 10-meter radio cool even with the transmission of over 40 watts of output.
The display is also remarkable on the SR-94HPC. It uses a full-color TFT display screen that provides a clear, easily readable display. You can also set it up to show display what you want on the screen. Choose between features, frequency, voltage, functions, S units, and so much more.
One thing we don't like about the SR-94HPC and think could be improved for newer models is the absence of a volume control knob. To control the AF control, you have to use the up and down buttons on the mic. This absent feature can get annoying, especially when driving, and you simply want to turn the radio up or down.
Overall, if you want a slim and relatively affordable mobile 10-meter radio, the Stryker SR-94HPC is definitely a top consideration.
Stryker SR-94HPC Programming Software
Pros:
Slim design – 5.8 x 4.8 x 1.4 inches in dimension.
Powerful considering its size – generates 45+ watts of PEP.
Great heat sink feature.
Remarkable display – full-color, customizable TFT display.
Cons:
No control knob – you have to use up and down buttons on the mic.
8. PRESIDENT Ronald 10 Meter Ham Radio
50 + Watts PEP
AM/FM
7 Color Display
President Ronald is another 10-meter mobile radio from the President Electronics range. The difference between this and the Lincoln II is that the Ronald is smaller and simpler, so it naturally comes cheaper.
What made Ronald a contender on our list is its compact design. It's only 5 inches wide and 1.77 inches tall. The size is small enough to fit either between your passenger seats or the center console gear shift. It's also small and lightweight enough you can even take it out of the car and with you if needed.
But again, don't let the size fool you. This seemingly tiny radio is surprisingly powerful with a massive 50+ watts of PEP. It's also packed with features. It has built-in echo, roger beep, and expanded frequencies, which are already great add-ons for such a compact device.
The audio is also relatively quite impressive, considering its size and its price, that is. It comes equipped with an ANL filter, an NB, and HI-CUT. The mic quality is also fairly decent for its price.
In terms of build quality, it also passes standards, with seemingly sturdy construction. The 7-color multifunction display helps with ease of use, which is always a plus. And if you're the type who believes in "less is more," you will love the limited buttons and knobs on this one.
If there's one thing we could suggest for President Ronald, it would probably be to improve their stock mic. But then again, it's not really uncommon to replace stock mic for these types of radios, so this can be another negligible concern.
In short, if you have a small space on your rig and want a basic 10-meter radio, President Ronald may be one to consider.
Pros:
Compact design will fit most spaces in your car.
Powerful and jam-packed with features – over 50 watts PEP.
Impressive audio considering size and price.
Good design quality – sturdy build, 7-color display, minimalistic design.
Cons:
Could do with improvement in the quality of the stock mic.
9. AnyTone AT-5555N 10 Meter Amateur Radio
The default frequency 28.000-29.700Mhz 10 meter Amateur Radio with big LCD panel, users can see more clear diaplay.Big rubber key easy for operation.Max AM: 12W / FM: 30W / SSB: 30W(PEP) , power adjustable by knob
Please send the email to seller (us) if you need the expanding frequency instruction documents. Radio Dimensions (in mm) 250(W) x280(L) x 60(H);Weight 1.5kg, Vey good high power cb radio/10 meter radio
Vey good high power 10 meter Amatuer radio. Big LCD displays frequency and all kinds of information FM、AM、USB、LSB、PA mode Frequency Tuning Step 100Hz、1KHz、10KHz、100KHz、1MHz
The AT-5555N is another amateur mobile radio from the AnyTone brand.
Design is the AT-5555N's alluring feature as you won't miss its bright orange backlit LCD screen as well as its aptly bright orange-colored band/tone and menu buttons. Besides adding value to its aesthetics, these features undeniably help with the user-friendliness of this mobile radio.
Speaking of design, the case of the AT-5555N doubles as a large heat sink, which is great for keeping your radio cool at all times. This is definitely a big plus especially when you're on the road a lot in humid environments. And, if we must say, it's definitely relatively larger than most heat sinks of similar products.
In terms of sound, we have no complaints either. It has an excellent signal and audio reports, with the audio lasting for hours without drifting off. Volume management is quite decent as well, with loud audio on all AM/FM and SSBs. Its auto squelches functionality works fantastic as well so you don't get any unnecessary annoying sounds.
Again, going back to sound, the AT-5555N comes with a great stock mic. It's well built, has a great weight to it that it feels good on your hands. It's not a mic that's too heavy nor too light – it's just the right weight. There are even some controls on the radio that you can do through the mic. Another thing is that the mic has a built-in speaker, which is super useful when communicating around loud environments.
The only thing that's putting the AT-5555N at the lower end of this list is its programming. You see, the programming cable for this AnyTone device is sold separately. And if that wasn't enough of a bummer, the programming software is also near impossible to find.
Overall, however, if you're looking for a bright, user-friendly mobile 10-meter radio with great cooling capacity, remember to check out the AnyTone AT-5555N.
AnyTone AT-5555N Programming Software
Pros:
Bright, user-friendly design – bright orange backlit LCD screen, user-friendly buttons.
Large heat sink – assists with keeping your radio cool at all times.
Great sound quality.
Excellent stock mic – internal controls within mic and built-in speaker.
Cons:
The programming cable is sold separately.
Programming software almost impossible to find.
10. President Richard 10 Meter Ham Radio
Multi-function LCD display; Frequencies display; S-meter
Rotary switch channel selector; Digital SWR; Volume adjustment and ON/OFF; Mode switch AM/FM
RF gain; Mic gain; Roger beep; Talkback, Scan; ANL filter; NB and Hi-cut; PA; Echo
Another mobile radio from the President Electronics range is the President Richard 10-meter radio.
Our praise for President Richard 10-meter radio comes from the fact that it's good to go straight off the box. The Richard's transmit audio already has 90% modulation, which means you don't really need any aftermarket modifications. The audio quality is smooth but can be loud enough to cut through extremely noisy environments. It's the type of sound for people who like audio clarity as opposed to blaring audio.
Another straight-off-the-box feature that requires no adjustment is Richard's mic. It comes with a powered electret microphone, eliminating the need for purchasing and installing an aftermarket mic. This mic also has a setting that enables it to switch from an electret mic to a dynamic mic.
Design-wise, we like that the build of this material is compact enough to fit tight spaces and sturdy enough it reminds us of a rugged tank. We're also quite impressed with its multi-function LCD display with adequate backlighting.
Although packed with numerous buttons and knobs, President Richard is still relatively user-friendly. The knobs and buttons themselves are adequately labeled and are pretty much self-explanatory or are very straightforward to learn its use.
The only real setback of President Richard is that its meter can be extremely too sensitive. Now that can be a good thing. However, it can also be a bit annoying when it picks up power lines and other irrelevant signals, as it creates a noisy receiver.
All in all, if you want a 10-meter radio without the need for any alterations, President Richard is probably the way to go.
Pros:
Works straight off the box – transmit audio with 90% modulation, requiring no aftermarket modification.
Mic requires no adjustment.
Great design features – compact, sturdy, multifunction.
User-friendly features – easy to understand and easy to navigate buttons and knobs.
Cons:
An extremely sensitive meter that picks up even the most irrelevant signals.
Things to Consider When Buying 10-Meter Radios
One important thing to note when looking for a 10-meter radio: they are not the same as CB radios. 10-meter radios are, however, also known as amateur radios or ham radios.
Your intended use determines the type you should buy
There are various types of 10-meter radios: handheld, mobile units, or base stations.
The first consideration should always be your intended use.
Handheld ones are great for carrying around and using on a day-to-day basis, but their range may also be limited.
Mobile units offer a wider range, but this isn't really something you can carry around your pocket or inside your bag. They're great for use inside cars and trucks, though.
Base stations are your thing if you want to go into long-distance communication and go into higher frequency bands. These are generally expensive, but again, depending on your intended use, it may well be worth the investment.
Battery Life
As is true with any communications device, they are only as useful as their battery life.
Ensure that your 10-meter radio has adequate battery life for your intended use or has a good charger or replacement when needed.
Budget
Again, this ties up with your intended use.
If you're a beginner and you simply intend to dip your toes into the world of 10-meter radios, a cheaper model with less sophisticated features should be enough.
On the flip side, if you have a bit more money to spend and want the latest features, there's no harm in getting the higher-end ones.
10-Meter Radio Frequently Asked Questions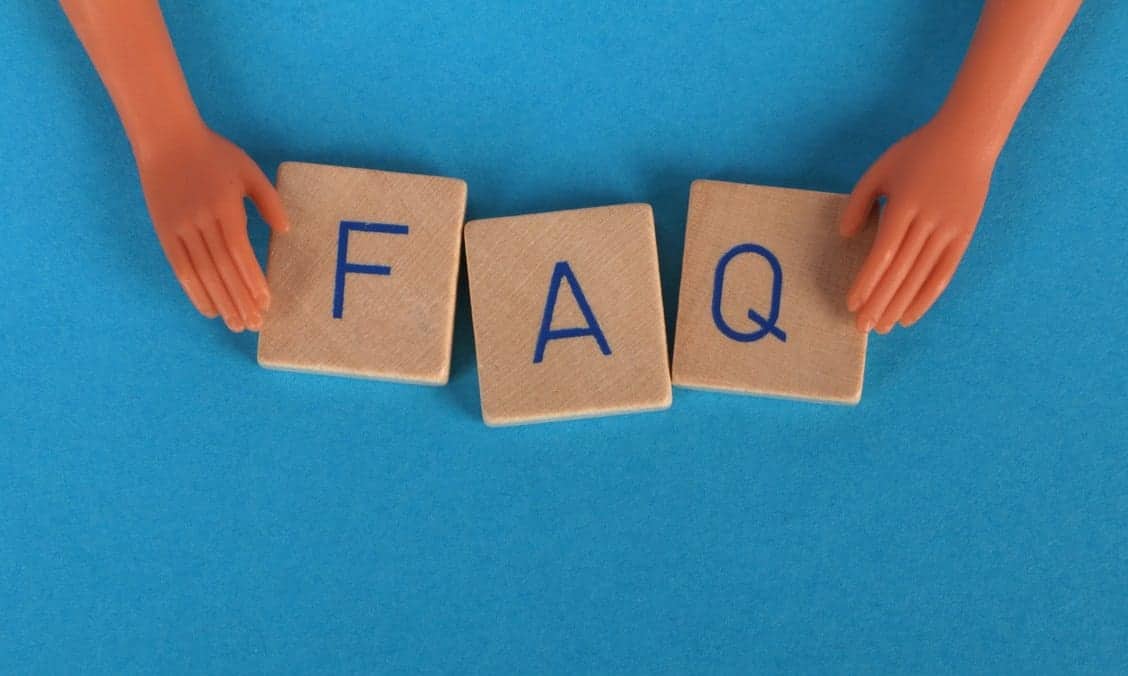 Do you need a license to operate a 10-meter radio?
Yes, if using in the US, the law requires you to have a license to operate a 10-meter radio. This is because these radios operate on a higher power output than the standard CB radios.
The strength of this power output is similar to that of a microwave and can potentially damage tissues and organs. This is why proper handling and use is important and why a license is required.
There are three levels of 10-meter radio licenses:
Technician (entry-level).
General
Extra (advanced level).
What are the licensing requirements?
To obtain a 10-meter radio license, you are required to pass a written examination. You must also be assigned a unique call sign by the FCC (Federal Communications Commission).
This unique call sign makes you the only person in the world licensed to operate under that call sign.
The exam coverage depends on the level of license you are applying for. Generally, the entry-level license exam usually covers 10-meter radio regulations, safe use, standard operating practices, and basic electronics.
What can I use 10-meter radios for?
Most 10-meter radio owners use it as a form of social hobby. It's their way of interacting and networking with people from all over – locally or internationally. 10-meter radios are also great to use as a public service communication too, especially for emergencies.
10-meter radios are great communication devices between motorists while on the road. They're also great for event communications, especially when cellular connectivity gets too swamped with tons of users.
Conclusion
10-meter radios are great communication devices for social hobbies, for networking, for use in public communications, or for emergencies.
Our pick for the best 10-meter radio in the current market is the President Lincoln II Plus. It gains this spot for a few reasons. First, the price is well within reason, which is pretty impressive, considering the multitude of features that come with it.
This mobile unit is compact yet comes with powerful features: a 4.8-inch rig with up to 35 watts PEP power. It has great audio considering the size and price, and its user-friendliness simply hits it out of the park.