If you love taking part in airsoft events, you need the best radios for airsoft.
You see, unless you are in the army, the closest that you will ever get to being in a war is airsoft or a video game. However, just as it happens in a real war zone, communication in this game is paramount.
In addition, we know that in a warzone, radio communication is the most effective way of staying in touch with your comrades. Therefore, even in the simulated airsoft warzones, you need the best civilian tactical gear and two way radios.
In airsoft, one team plays against another, by shooting them out of the game with plastic projectiles (spheres) using airsoft guns. If you get "shot," you call it in, come out with your hands in the air and get back to the respawn area.
In the simulated warzone, communication is very vital. Therefore, there is a need to get the best airsoft radios.
In the upcoming section, we shall look at 10 of the best two-way airsoft radios. These will include BaoFeng radio for airsoft among others. Keep reading.
Reviews for the best two-way radios for airsoft
Since airsoft is a highly competitive war game, you need competitive radios for the same. On that note, there are many to consider but here are 10 of the top-rated ones.
1. Pofung UV-82 Dual Band Two Way Radio for Airsoft
Pofung UV-82 VHF UHF FM Transceiver Dual Band Two Way Radio
Pofung is rebranding Name of Baofeng.The BaoFeng UV-82 has one built-in receiver but can "watch" two channels (semi duplex)
A/B band independent operation,128 groups channels storage, Shortcut menu operation mode
VFO & Memory channels scan, Emergency Alarm ,Tri-color background light selectable
This is one of the best radios for airsoft events. In spite of its name, it is still from the Chinese company BaoFeng. Therefore, it is thus branded to indicate that it is for sale outside China. In addition, being a BaoFeng counts for something because of affordability, durability and usability. You can buy this radio as one or in a pack of two.
Features
Firstly, this is a semi-duplex radio. In that case, this means that the radio can watch two channels at the same time. Consequently, it will prioritize the channel that gets a call first. In addition, the radio supports many privacy codes so you can communicate with your airsoft team without your opponents hearing.
Secondly, the battery life of this radio is impressive, so it will probably run for a day and even night when need be. On the same note, this radio has an LED light for night use, or when you are using it for camping. However, even when the Li-ion battery starts to run really low, you are going to get an alert, so you will know when it is time to juice it up again.
Thirdly, this radio is VOX enabled. Therefore, this hands-free feature might come in handy when you have to use it in the midst of a battle. In addition, every feature is so easy to use. Therefore, this is a good radio for airsoft games since you don't want one that takes too much of your attention.
The only disadvantage that you might have to be aware of is that buying a single Pofung UV-82 does not come with a programming cable. However, when you buy more radios together, you get one.
Pros
Has FM radio which cuts out when a channel comes through
Keypad lock prevents accidental tripping
Integrated VOX function for hands-free communication
Has a battery safer and low power alert
Cons
Programming VHF, GMRS and FRS is hard
Bottom Line
This radio is complicated to use. However, once you get used to it, it will serve your communication needs nicely and when it is not in use, you can catch FM radio.
2. Arcshell Rechargeable Airsoft Radio – 6 Pack
Small and convenient size;it easily fits on your hand;it measures 4.53 inches in height;1.30 inches thick;2.36 inches in width;6.3 oz light-weighted;solid built;water-resistant;easy to operate for all ages; each radio has a removable belt clip
16 channels;each radio has identical frequency on each of the 16 channels out of the box;16 position mechanical rotary switch channel selector;when you turn the knob to change the channel,a synthesized voice will tell you the channel number
Each radio comes with a 1500mAh rechargeable Li-ion battery and a charging dock; the charger comes with an AC wall-wart Type A plug and works in 110v-240v; it takes about 2.5 hours to fully charge; battery life is determined by transmit time;it lasts around 8 to 96 hours on a single charge depending on how much you transmit;you can charge the battery alone or charge the radio with battery installed
UHF has the ability to penetrate buildings, trees and other obstacles. Therefore, with the UHF Arcshell Two-Way Radio for airsoft, you will be able to communicate with your team effectively. In addition, it has more features as you will see in the upcoming section.
Features
Firstly, these are small and snug radios that come in a pack of two. They are just slightly more than 4 inches in height without the height of the antenna. In addition, the antenna size is close to 5 inches. Since these are 2-Watt radios, their transmission range is a bit limited since they can do 5 miles.
Secondly, the build quality of the Arcshell Two Way Airsoft radios is good. For instance, they are waterproof, so you should not worry too much if water splashes onto them as you evade the enemy. In addition, they come with good belt clips and nice earpieces.
Thirdly, these radios come with good batteries that offer as many as 96 hours of talk time. In addition, the charging time is impressive at 2.5 hours. They also come with their charging dock so you need not fumble with wires and stuff. Additionally, the radio has overcharge protection.
In spite of all the good features that these radios come with, they seem to have a problem with hands-free usage (VOX). This could be for isolated units, but it is still something to worry about.
Pros
Noise distortion is very low at less than 5 percent
Good price for a pack of 2 radios
The build quality is good and they are waterproof
Good battery time of 8 to 96 hours depending on usage
Fast charging time
Cons
Battery time differs from one radio to another
Might not help with hands-free usage
Bottom Line
These are really low-budget radios that seem to come with the bells and whistles that more expensive models come with. For airsoft events, they might serve you well.
3. Midland Waterproof GMRS Two-Way Radio for Airsoft – 2 Pack
2-WAY RADIOS - These walkie-talkies feature 50 GMRS (General Mobile Radio Service) channels, along with channel scan to check for activity. The JIS4 Waterproof Protection prevents splashing water from having any harmful effect on it (splash resistant).
36-MILE RANGE - Longer range communication in open areas with little or no obstruction. Easy Voice and Sound Activation Transmission (eVOX) with 9 sensitivity levels for hands-free operation.
142 CTCSS/DCS PRIVACY CODES - The privacy codes give you up to 3,124 channel options to block other conversations.
The Midland 50-Channel GMRS Two-Way Radio is simple and straightforward to operate. On that note, simplicity is what you need most when you are in the battle. That way, you don't have to pay too much attention to the radio and give the enemy a shot at you. In addition, this radio has many features and below is some of them:
Features
Firstly, you can order this radio in a package of one, two or three. Therefore, if you are playing airsoft as a family, you can buy two or even more. In addition, each radio comes with accessories such as an earpiece, car charger, regular desktop charger and rechargeable battery.
Secondly, you get a long range of communication of 36 miles. However, this can reduce depending on obstacles such as mountains, buildings and others. On the same note, such a transmission range also means that you can use this radio for many other things even when it is not airsoft season.
Thirdly, you will have the chance to block the conversations that you do not want to listen to, thanks to the availability of 142 CTCSS/DCS privacy codes. In addition, you will enjoy a total hands-free operation thanks to the integration of the voice and sound transmission (VOX) feature.
Finally, you might love the weather scan system that keeps you alert of the weather changes coming your way. The NOAA weather scan uses 10 different channels to keep you real-time aware of what is due.
There is a disadvantage with this airsoft radio. For instance, it takes too long to charge the battery pack, up to 12 hours.
Pros
Has secure battery cover that prevents battery from sliding out
The belt clip is strong and stays in place even when you move very fast
Many privacy codes with many channels
The radio is waterproof
Cons
You may actually not get more than 22 GMRS channels
Radio cannot transmit and receive at the same time
Bottom Line
To be fair, these radios have their good and dark sides. However, the abundant features, usability and durability make it worth the money.
4. Motorola T200TP Talkabout Radio – 3 Pack
Sale
Power through Your Adventures: There are two ways to power your radio: use the included NiMH rechargeable batteries for up to 12 hours or use 3 AA batteries for up to 29 hours.
22 Channels Each with 121 privacy codes: With 22 channels and 121 privacy codes, totaling 2, 662 combinations, it's easy to find an available channel.
Quickly Find a Channel: Use the scanning feature to see which channels are currently in use. Low Battery alert: Low battery alert reminds you when batteries are running low.
Motorola makes some of the best MURS, DMR and other radios. Indeed, you might love the Motorola T200TP radios that will keep your team in touch without the enemy catching on. While this brand name is known for high-cost units, this one is quite affordable.
Features
You will enjoy the versatility of power. For instance, you can use the rechargeable battery that the radio comes with, which is a Nickel-Metal Hydride variety. In addition, you can also use disposable 3 AA batteries, which can last almost 30 hours. There is also a low battery alert to let you know when you run out of juice.
Use the channel scan feature to get a frequency that you can use with your airsoft team. That way, the other team does not have to catch on to what you are saying. There are 22 channels and 122 privacy codes. Therefore, if you do the math, you can see that you will have more than 2500 combinations for privacy.
The estimated transmission range is 20 miles. However, you will not need all that in your airsoft event since this game takes place in the same environment.
You might enjoy the versatility that this radio places in your hands. For example, it is compatible with GMRS and FRS channels. Therefore, you can use it to communicate with people who are using other radio brands.
There are many good things going on with this radio. However, it has a disadvantage because when you are using it on the road or a place with distraction, the range is not that long so some users will not hear you clearly.
Pros
Practical and simple to use
Can use AA batteries so it is good for backup
Has a battery meter to show you the remaining voltage
Can charge using the micro USB cable, same as phone's
Cons
Advertised transmission range is very misleading
Bottom Line
If you want radios that are simple to set up and use, with the ability to use disposable as well as rechargeable batteries, these might help you. In addition, coming in a pack of three, they are a real money saver.
5. BaoFeng UV-5R+ Plus Airsoft Walkie Talkie
Baofeng classic model, 128 channel.
BaoFeng Qualette Series Offers 4 Colors for Buyer to Choose From. Solid built: Metallic upgraded, more enhanced construction and features than previous old model.
Light weight and versatile; Bright & easy to read two-color LED display. Compatible with UV-5R 3800mAh extended batteries as well as other accessories of this model.
BaoFeng is a Chinese company that has been in the business of making wireless communication devices for a long time. The UV-5R Plus Qualette 2-way radio runs on UHF and VHF tuner technology so it can be used for short and long range transmission.
Features
The first unique thing that you will notice about this radio is the camouflaged shell. On the same note, you will feel that this design sort of completes the whole airsoft scenario, probably makes it feel more real. In addition, the shell is quite durable because it is made of metal. In the same line, the weight is a manageable 250g inclusive of the antenna and battery.
The radio can work with high-capacity batteries of a maximum rated of 3800mAh. Such batteries have an extended running time. For instance, they can give you a running time of about 10 hours. In addition, it also comes with a switch for high or low power, depending on your needs.
This radio works with 50 CTCSS and 104 DCS. In addition, it has many codes for privacy sub-channels that will enable you to lock out the conversations that you don't want. In addition, it is a versatile radio since it can run on licensable and license-free bands such as GMRS, FRS and even MURS.
Finally, the BaoFeng UV-5R Plus Qualette comes with many convenient features. For example, it has a belt clip, an LED flashlight, wrist strap, adapter, desktop charger and a user manual in English, French and German. In addition, it is simple to use even for people who have never used a handheld radio before.
There is a flip side to this radio as there are many items. For instance, the build quality is good, but a clean drop can tear the battery pack tab at the top out. In that case, the battery would be useless.
Pros
The antenna is of good quality
The decent battery life of up to 10 hours
Comes with an earpiece mic for convenience
Versatile when it comes to the channels you can tap into
Privacy codes can help you to listen to conversations that you want
Cons
The internal microphone might fail after months of use
No programming cable
Bottom Line
This BaoFeng radio is good for a person who is on a slim budget. In addition, it might help you with other communication needs even when the airsoft season is over.
6. LUITON Long Distance 2 Way Radio for Airsoft – 2 Pack
Sale
VOICE SCRAMBLER for a Private Communication so that the Team can Keep Secret Talking
VOX Function with Earpiece to Free Your Hands Totally while You are Driving Climbing Working Hiking
3W Output Support Long Communication up to 3.6 Miles with 16 Preset Channel
Luiton is not a stranger in the industry as they have been around for a couple of decades. You might love these radios. In addition, they come in a pack of two at an affordable price, so you will save money.
Features
The first feature that you will be pleased with is the VOICE SCRAMBLER. When you are in an airsoft team, you need to keep your communication secret from your opponents. Therefore, the scramble function is going to help you keep your communication a secret.
Physically, this is a small handset that fits in your hand comfortably. On the same note, it fits in the pockets comfortably. Therefore, it will not be hard to carry even when you want to move fast as playing airsoft will require.
When you are a tactical sport, you need to keep your hands free. Therefore, you need your radios or walkie talkies with headsets or with earpiece microphones. Therefore, you will be able to communicate with your team while keeping all of your attention on the game rather than your radio. With a built-in VOX function, you can talk hands-free.
The Luiton Two Way Radio has a 1500mAh Li-ion battery. It can keep the radio on for a week on standby mode. In addition, the charging time is fast at less than 5 hours. In the same line, if the battery runs low, the radio alerts you.
Finally, these walkie talkies from Luiton have 50CTCSS and 105 DCS privacy codes. Therefore, you can create many combinations to keep your airsoft team's communication a secret from your opponents.
The only disadvantage with this radio is that you might not like the robot voice that tells you when you turn the radio on. Other radios make a chirp but this one talks.
Pros
Comes with 16 channels already programmed in
The good transmission range for airsoft events
Good battery and fast charging time
The price is affordable
Cons
The channel knob might work on and off therefore inconveniencing you
Bottom Line
If you need a radio that works as advertised without the complexity of too many bells and whistles, you might like this one. It comes in a set of two, so you can give one to your family.
7. TIDRADIO UV-5R High Power Airsoft Walkie Talkie – 5 Pack
Sale
Tri-Power & Long Range:Real high power radio have higher output power and TD-771 high gain antenna,greatly expands the signal transmission distance and enhances signal reception;Tri-power switch, allow you to choose between high power to maximize range or low power to conserve battery life.
Power Source:Larger 3800 mAh battery;The extended working time of your favourite ham radio is almost 2.5 times longer than original baofeng radio 1800 mAh battery;Supports you longer, especially in outside activity.
Easy Programming:More convenient to manual programming most of settings via the keypad, as well as PC programming with the Driver Free cable in the box;TD-UV5R radio is also compatible with CHIRP;Plug and Play with Windows, MacOS and Ubuntu systems.
As you might have guessed from the title, this two-way rechargeable radio is good for airsoft. As a dual-band radio, you can use it on UHF and VHF channels. Therefore, it might even be programmed with MURS, FRS and GMRS channels. Keep reading to see the other features of the TIDRADIO TD-UV5R radio for airsoft.
Features
You will get an earpiece microphone with this radio when you buy it. Therefore, you can operate it hands-free when you are in action in your airsoft event. Additionally, this radio also has the VOX function to enable you to use it in hands-free mode.
With up to 128 channels and 105 DCS codes, you can be sure that this radio is going to give you all the privacy you need. Therefore, you can communicate with your airsoft team without the opponents listening to it. In addition, you can use busy channel lockout to streamline your communication experience.
This radio sells with two batteries, each with a capacity of 1800mAh. Consequently, you will get a standby time of up to 36 hours from one battery. In addition, you will get between 8 and 12 hours of running time when in use. Additionally, you have the option of charging the battery alone or charging it on the radio.
This radio is an 8-Watt version so it has a pretty decent range of transmission for airsoft events. In addition, you can also swap the antenna with a 15-inch one that comes in the package for longer range.
The only disadvantage that you might find with this radio is that you have to register to access the TIDRADIO software.
Pros
Many features such as power saver, voltage display and computer programming
Comes with a high gain antenna
Sold with a 30-day money-back guarantee
The bonus battery is a nice touch
Cons
The price is slightly on the high side
The software can be a pain
Bottom Line
If you need dual band two-way radio for airsoft events that have hands-free usage and long battery time, you might want this TIDRADIO. However, it sells at a higher price than most others.
8. SAMCOM 5W Long Range 2 Way Radio for Airsoft Events – 2 Pack
【TWO WAY RADIO LONG RANGE】20 channels with 5W strong penetration and long antenna ensure you can talk freely with your family and friends for hiking, hunting, climbing. High mode provides strong penetrating power between the construction area. Low Mode saves battery life and long use.The talk range varies from different working environments, 1-2 miles in construction area,3-5 miles in wood.
【BUSINESS RADIO with GROUP PTT】Left Side PTT allows you to make "direct calls" to the same channel members. Centre GROUP PTT allows you to talk to other people simultaneously even they are not on the same channel. Ideal for on-site business applications, help work crews connect, coordinate and collaborate to get the job done right. Suitable for hotel front desk, retail, restaurants, grocery. Security guard, Supermarket, Construction area, Field, School, Church, Policy Office, Wedding.
【UHF WALKIE TALKIE with Safer TALK】Add private CDCSS code in each channel to prevent irrelevant signals from interfering with your conversation. 360°Rotate the channel knob easy to switch the channel, adjustable volume level keeps sounds clarity without noise and distorted. The backlit LCD display can easily read the status of the channel and setting. A built-in speaker and mic with additional ear-bud attachments. Communicate effortlessly in noisy areas like carnivals parties and concerts.
These SAMCOM 20-channel radios come in a pack of 2. They are programmable walkie talkies with a sturdy casing. Indeed, they look like they can get through a fall without a scratch. In addition, they don't have any sharp corners that can get snagged on branches.
Features
If you like to catch up with random channels on the radio, you might love this one for the group PTT feature. Indeed, you just need to press and hold the group PTT button to speak with people on other channels. In addition, it has a regular PTT button for making direct calls to people on your channels.
The radio comes with 20 channels. However, it has many privacy codes, which means you can make many combinations to create privacy sub-channels. You can speak with your airsoft team members without your opponents catching in on your communication.
These radios come with a 1500mAh battery, which can give you a standby time of 50 hours and up to 12 hours of talk time. In addition, the audio range is 5 miles. However, on UHF frequency, this range fluctuates depending on the terrain.
This radio is VOX enabled, and to support this function, it comes with a K-type earpiece. Therefore, you can keep your hands on your "weapon" and communicate in hands-free mode.
One disadvantage that you might experience with the SAMCOM 2-way radios is that when there are obstructions such as buildings, the audio range reduces.
Pros
Decent display that is lit in blue
Group PTT enables you to communicate with people out of your channel
Long battery life and fast charging time
Waterproof, good for outdoor use
Cons
The price is steep
Can only program yours with a Windows PC
Bottom Line
While the price of these radios is high, they have a sturdy build quality. Therefore, you might love them for regular use even after airsoft events.
9. Ansoko Long Range Airsoft Walkie Talkie – 10 Pack
Sale
Each walkie talkie is preprogrammed with 16 channels, can be used right out of the box, channel programmable with programming cable(sold separately). Frequency range 400-470MHz, 2 Watt output power.
Any number of Ansoko two-way radios can be used together as long as they are on the same channel and within the available range, reception range 0.6-3.5 miles depending on the terrain.
1500mAh rechargable battery, supports 8-12 hours communication under typical use, each radio has its separate charging base, don't need to share charging base between two way radios.
The rugged construction of these radios enhances their durability. They are sold in a pack of 10, so you might like them if you are the leader of your airsoft team. In addition, they have many features that make them convenient, easy to use and durable.
Features
Firstly, these are FRS radios. Therefore they come with 16 channels already programmed so you can use them right out of the box. In addition, you can program them further using the right cable. Unfortunately, the package does not include the programming cable.
Secondly, the transmission range is up to 3.5 miles, which is good enough for airsoft events since all the players will be in the same environment. In addition, each radio comes with a rechargeable 1500mAh battery with a running time of up to 12 hours. Each radio will also come with its charging base so you don't have to charge all of them together.
Thirdly, in addition to the 16 channels, these radios also have 50 CTCSS and 105 DCS privacy codes. Therefore, you can create sub-channels where you can communicate with your teammates without your opponents hearing.
Finally, there is an emergency alarm, integrated LED torch, belt clips with metal springs, earpiece microphones and more features.
In spite of all the features, these radios still have a disadvantage that you should know about before buying. They do not do very well indoors. However, since they are for airsoft events, they have a good audio range outdoors.
Pros
The antenna is detachable for people who like to try longer aftermarket ones
It takes about 4 hours to charge a battery
Ready to use out of the box
The build quality is impressive
VOX is available for hands-free use
Cons
The headsets could be better
Bottom Line
You might love these radios if you want everyone in your airsoft team to start using them straight away. They are hardy little pieces and they have a 12-month warranty.
10. Retevis RT18 Walkie Talkies for Adults – 10 Pack
RT18 business walkie talkies features a compact and light design;can be easily put into the pocket without snagging or bulging
Double PTT design; with a large PTT button on the front of the fuselage; it can be easily operated even with gloves in winter; and it is very convenient to press on the table
Sturdy and durable metal back clip;you can clip it on the belt without worrying about deformation or breakage
Retevis radios are known for their quality build and construction. In addition, this company has been providing radios to truckers, drivers, farmers, construction workers and all industries for more than 50 years. However, history alone is not enough for good radio. Therefore, keep reading to see its features.
Features
These radios come in a pack of 10, so you can buy them for an entire airsoft game team. However, they come at such an affordable price you need not feel the dent in your pocket.
The range of transmission is about 3 miles, which is enough for airsoft games. However, the range may increase or decrease a bit depending on the terrain. In addition, the radios come with a 1000mAh battery with a usage time of up to 12 hours.
These are FRS radios. Therefore, like most of their counterparts in the market, they come readily programmed with 16 channels. In addition, they also have 50 CTCSS 105 DCS for privacy. Consequently, you can communicate with your team without the opponents hearing.
With the G-Type headphones and microphone, you can use the radio entirely hands-free if you like. In addition, it is also VOX-enabled for hands-free use when you are busy in your sport or at work.
The only disadvantage that you might find with this set of radios is that they come in 10 pieces. Therefore, you can only buy them for your airsoft team.
Pros
Good quality construction for durability
The batteries are cold resistant
The micro USB charging interface makes these radios easy to charge
Comes ready to use right out of the box
Cons
It is a bit hard to find a replacement battery from the manufacturer
The low battery alert is too loud, which might give your position away
Bottom Line
It is hard to find good quality 2-way radios that are this cheap. However, only buy these if you need them for a team since they are too many, or order just one.
What to Consider When Looking For the Best Radios for Airsoft
The world of handheld radios is muddled with technical jargon that can be hard to decipher. Therefore, buying the top-rated radios for airsoft for a beginner is harder than necessary. However, with the guidelines below, you should be able to get a good one.
Build Quality and Durability
Most, if not all of the airsoft games and events take place outdoors where there is a better simulation of warzones. Therefore, you need a radio that can resist splashes, showers, torrential rains, drops and other forms of punishment. In addition, you need to consider the exterior casing, belt clips and the quality of the earpieces.
Additionally, you can try to find antennas that are flexible rather than rigid by design. That way, if they get snagged on bushes, they just bend rather than resist and break.
Hands-free Use
This is a very important function. Therefore, you need a radio that you can use hands-free, which means you can keep your hands on your airsoft gun.
Additionally, if the model that you want to buy doesn't come with an earpiece, it should be able to support one. In addition, a belt clip also keeps the radio secure on your waist so you don't have to carry it in your hand.
Battery Time
Sometimes, airsoft events can extend to many hours. On the same note, even when you are not playing, you may still find that you have to use the radio for extended times outdoors. Therefore, a battery time of at least 8 hours' running time is good. In addition, a battery with a standby time of a couple of days is good.
Some models can also use regular AA or AAA batteries. Therefore, you can carry such batteries as backup, just in case the airsoft game extends too long.
Privacy Codes
If your radio has several channels and many privacy codes, you can create many sub-channel combinations. In addition, you can share them with your airsoft team members. That way, you can communicate with your team and your opponents won't hear a thing.
Price and Warranty
Some radios for airsoft are sold at extravagant prices while others are quite affordable. However, you get what you pay for.
Therefore, if the expensive models have the features to match the price, get them. In addition, if you are on a low budget, you are not left out. You can find a low-budget radio for your needs.
The warranty for these radios is usually 12 months. However, it is best to read the terms and conditions governing the warranty. Others come with a money-back guarantee of 30 days.
FAQ for Best Radios for Airsoft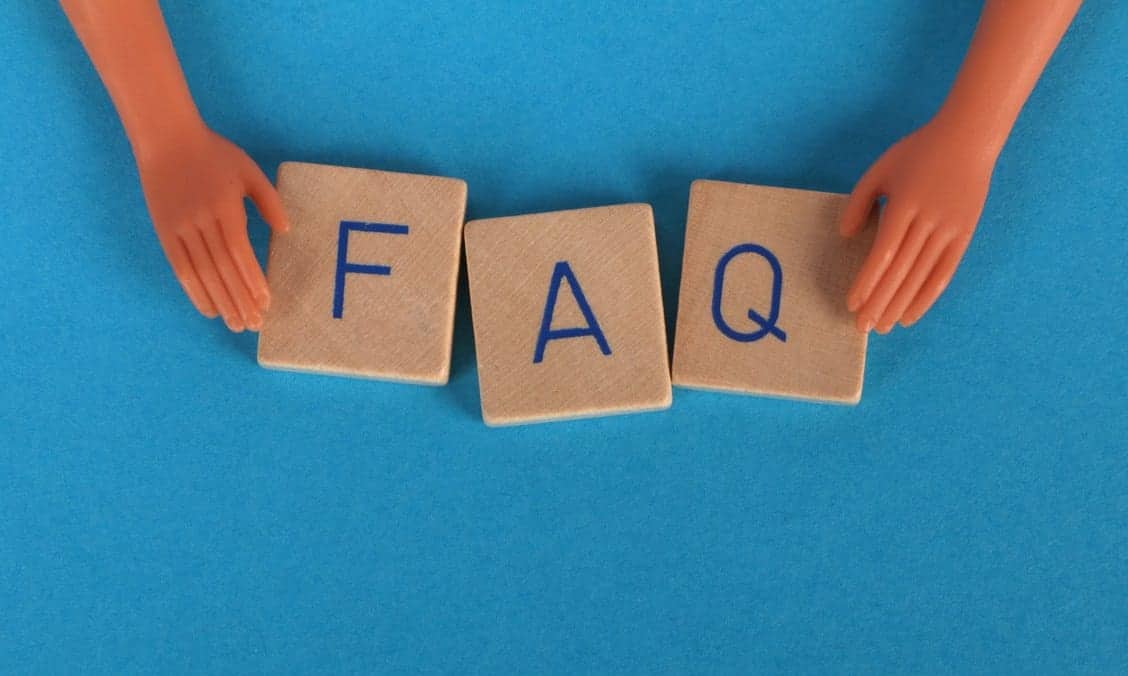 Many first-time buyers have questions regarding the purchase and use of radios for airsoft and other outdoor events. Here are some of them:
Do you always need a license to use your radio for airsoft?
If you get a GMRS – general mobile radio service unit, you will need an FCC license to use it. However, if you get an FRS – family radio service unit, you don't need an FCC license. In addition, you won't need FCC licensing if you get a MURS – multi-use radio service.
What other purposes can these radios serve?
When you are not playing airsoft games, do not keep the airsoft radios in storage. Indeed, you can continue to use them for camping, hiking, in your businesses or construction site. In addition, most of them are short-range, so you should use them in the same environment.
What are the most important features of airsoft radios?
The idea is to have as many features as possible. However, if you were to choose, consider waterproof, privacy codes, earpieces and VOX functions, belt clips and battery life. Some radios also come with spare batteries.
Conclusion and Recommendation
There are 10 options of long-range walkie talkies that can serve as the best radios for airsoft. Therefore, it is important to compare different models widely, until you get one that suits your budget.
In addition, airsoft is a very competitive game that simulates real-life war situations. Therefore, you want a radio that is simple to use. You want most of your attention to be on the game rather than the tools.
The radio that we feel meets such specs and user-friendliness is the Pofung UV-82 Dual Band Two Way Radio. It is feature-rich yet incredibly simple to operate.