The best ham radios can also come in handily during emergencies when all other means of communication fail. With these radios, people can keep in touch with each other. This is one of the most affordable ways of wireless communication across the globe.
What is the meaning of ham radio? Before the Millenials were born, there used to be a time when there was no internet and no cellphones. People used ham radios to communicate city-to-city, country-to-country, road-to-road and over different places.
Today, people use these radios, also called amateur radio for hobbies and fun. An enthusiast in Arizona can communicate with not only other ham radio lovers in a place like France,  but also with astronauts in space.
What is the best ham radio to buy?
Despite the wide availability of ham radios in the market, buying one for a beginner wireless communication enthusiast can be a daunting challenge.
Do you go for the cheapest one? Or is the most expensive one the best value for the money? It is all in the features though.
If you pay more money and get more features, you can consider it money better spent than when you pay less and get fewer features.
Best Ham Radio Comparison Chart 2022
RX 65-108/136-174/400-520 MHz
TX 136-174/400-520 MHz

Xiegu G90 HF Amateur Radio

RX 0.5-30MHz
TX 1.8-29.999 MHz

RX 65-108/136-174/400-520 MHz
TX 136-174/400-520 MHz


RX 26-33/47-54/108-180/320-512/750-950 MHz
TX 28-29.7/50-54/144-148/420-450MHz

Icom IC-718 HF All Band Amateur Base Transceiver

RX 0.030-29.999999 MHz
TX 1.800-1.999999/3.500-3.999999/7.000-7.300000/10.100-10.150000/14.000-14.350000/18.068-18.168000/21.000-21.450000/24.890-24.990000/28.000-29.700000 MHz
The Best Ham Radio Reviews 2021
1. BaoFeng UV-82 High Power Dual Band Ham Radio
BaoFeng UV-82HP is a powerful dual-band radio. It is made in China, but if anything goes wrong with it while it is still under warranty, you will not be required to ship it to China if you are in the US.
Frequency range
A dual-band radio enables you to communicate on two separate frequencies. Usually, a dual-band radio enables communication on the VHF – very high frequency and the UHF – ultra-high frequency.
With this radio, you can transmit on one band and receive on the other.  This radio has a frequency range of 136 to 174MHZ on UHF, 400 to 520 on VHF and 65 to 108 on FM radio transmission. That is why it is referred to as a tri-power radio.
Like all dual-band radios, UV-82HP allows easier and long-range communication between ham radio enthusiasts, emergency response teams, scientists, mineworkers and many others. This is mobile ham radio, so it is more powerful than handheld amateur radios.
BaoFeng UV-82HP has three output power levels, which are measured in Watts. These are low, medium and high power outputs. It has 1 Watt, 4 Watts and 7 Watts.
Push To Talk button
This radio also has a dual PTT – push to talk button. Therefore, this means that you can transmit on two frequencies. You just need to push up so that you can start transmitting on Frequency 1 and push down when you want to transmit on Frequency 2. In addition, you can use both frequencies for scanning channels, CTCSS, DTS Tones and frequencies.
This dual-band radio comes with 128 programmable channels. In addition, you can use the available free software to remove or add a channel to the scan list.
If you are interested in Baofeng radio, you can read our article: Best Baofeng Radios of 2021.
Pros
Able to transmit on two frequencies
Good for long-range communication
The price is affordable
The detailed user manual was written in English
Cons
Build quality in some of the radios is wanting especially with charging and power supply
2. BTECH DMR-6X2  Dual Band Ham Radio With GPS & Recording
BTECH says that before they released the DMR-6X2 radio to the market, it underwent an intensive 2-year development period. They say they intended to give their customers something that would not only beat the competition but that would be futuristic in design. Whether that is true or not, only the features can tell.
You might want a dual-band radio that can hold up to 200,000 contacts, 10,000 talk groups and 4000 stores, giving you a large virtual radio audience. If such is your wish, you can go for the BTECH DMR-6X2 because it can do just that and some more.
Frequency range
With a 136 to 174 MHZ frequency range on one band and 400 to 480 MHZ on the second band, 6 Watts maximum output power on UHF and 7 Watts maximum output on VHF, this radio easily leads the pack. At the same time, it is futuristic in design because the BTECH firmware can be updated to future versions. The power settings come in low (1W, 2.5W) medium (5W) and high (6W UHF and 7W VHF).
If you like tinkering with a dual-band ham radio to see how much usability and customization you can squeeze from it, you should try the DMR-6X2. First, you can monitor DMR traffic using the digital monitor regardless of the color code, private/group call or timeslot. You can set the radio to auto-detect channels or you can assign channels as analog, digital or split A/D.
Ad-hoc calling
This radio also allows you to Adhoc-call. This is a random call that you may want to make without saving it to your radio channels or memory. To make such a call, just press and hold the 0 on the keypad and dial. The radio will display that Adhoc contact on the main screen until you make another call.
Display
Not many other radios come with this feature. With the DMR-6X2 TFT display, you can customize it to display either in blue or black background. The former is good for your eyes for nighttime display while the latter is good for daytime use.
For warranty, this radio is under BaoFeng Tech. They do not require customers in the USA to ship radios to China for repair or replacement of parts. They will be repaired in the US.
Pros
Nice, two-color display – black or blue
Easy on your pocket – affordable price
The ad-hoc calling function is very enjoyable
Big memory to hold up to 200000 contacts and 10,000 call groups
Cons
It can start freezing up on you if you are late on the firmware update
Cross-band repeat is only available on digital but not on analog
This radio is not waterproof, so do not test its ability in the water.
3. Greaval UV-5R 8W 2-Way Dual Band Ham Radio
This is one of the affordable options for ham radio enthusiasts. However, it also comes with good features that place it almost at par with the big boys. In the package, you will find many accessories such as 2 high capacity batteries (actually there is only one but they advertise as two),  car charger, power adapter, short antenna, high gain antenna, hand mike, belt clip, hand strap and programming cable to name but a few of them.
Frequency range
The frequency range of the Greaval Walkie Talkie 2 way radio is as follows: First, there is 65 to 108 MHZ for FM commercial radio, 136 to 174 MHZ for UHF and 400 to 500 MHZ for VHF. It also has low, medium and high transmit power settings from 1 Watt, 5 Watts and 8 Watts.
When you are communicating with a group, be keen not to change the frequency channel accidentally as that would put you on a different channel.
You will get 128-channel memory. The channels are also programmable through the radio keypad. Because the radio frequency ranges are the most commonly used in the ham radio world, you will be happy that it is compatible with different other radios.
Long battery time
With two 2100mAh batteries, your radio will be powered for a long time. Besides, if you are traveling on the road, you can always leave one battery charging in the car charger. However, even without that, you are assured of 20 hours of talk time with the two batteries.
Antennas
This radio comes with two antennas. First, there is a small, short antenna that you can use for indoor communication or for communicating with people who are within a short-range. There is also the long, more flexible high gain antenna that you can use when you need a serious signal boost. It is high quality and it can withstand a lot of abuse, unlike many stock radio antennas.
Pros
Backlit, tri-color display
Firmware updates to future versions easily
Has many accessories including a car charger and a high gain antenna
Channels are programmable through the radio keypad
Cons
The programming cable is not the genuine one from BaoFeng Tech as indicated
Advertised with two batteries but mostly comes with one
4. Radioddity GD-77 DMR
Amateur Ham Radio
Sale
The Radioddity GD-77 DMR two-way radio is rugged and quite solid in build. It weighs 254g with the antenna and battery included. This is a handheld radio and the two-band antenna is 6.5 inches long. There are more features, as you will see in the upcoming sections. These, plus the high capacity battery makes this one a peer leader in its price range.
Frequency range
This radio operates within frequency ranges that give it VHF, UHF and FM capabilities. Its frequency ranges are 12.5 to 25 kHz for FM, 136 to 174 MHz for UHF and 400 to 470 MHz for VHF. It also has DMR ETSI Tiers 1 and 2. The power output is 1 Watt and 5 Watts. The radio also has dual 1 and 2, which work very well as a hotspot or with a repeater.
When using this as ham radio, you will be happy with many of the features, especially in DMR mode. In addition, the firmware is updated frequently to ensure there are no bugs. You may also use this radio for business because you can program the radio to many business band frequencies. To do that, you would have to have a license and business band radio.
You can save up to 10921 individual contacts on the radio and up to 1024 talk groups.
SMS function
This function gives the two-way radio cellphone like qualities. To use the SMS function, you have to set the radio to DMR mode and it will enable you to send text messages from your radio to others. It actually comes with up to 32 premade text messages. Therefore, the only thing you have to do before sending one is to ensure that you put in your Radio ID. You can do that via computer programming, which we are going to look at next.
PC programming
To program this radio through your computer, the radio is provided with a cable for just that. You will also not mess with communication ports when programming so everything remains intact. The provided software is simple and straightforward. However, a more complex mode can be availed on request.
Pros
High capacity 2100mAh battery for long use
Simple to program your radio through its keypad or through a computer
You can use it to send text messages
Frequent firmware updates ensure all bugs are fixed in time
Cons
The Radioddity GD-77 DMR has a small display – could be better.
5. TYT TH-9800 PLUS Version Quad Band
Amateur Base Station
First, the TYT TH-9800 quad (meaning four) band radio has been given FCC approval. Secondly, as a four-band radio, it is affordable and there is no reason to have a two-band radio when you can get a four-band one.
Frequency range
This radio transmits and receives on different bands such as High Frequency (10 meter), Ultra High Frequency (70 centimeter) and Very High Frequency (2-meter and 6-meter), and the latter comes in twos.
Other frequencies that you can use to transmit and receive are 108 to 136 MHz, 320 to 399 MHz and 750 to 950 MHz. In addition, there are 809 channels accompanied by 256 memories. For an amateur user, that is just about enough to keep what you need to save.
You can program the radio using the keypad itself, or you can program it using your computer. It comes with a USB cable for that. It also has the required programming software. However, it is also CHIRP-compatible if you would like to go that way.
By design of this radio, you can separate the head/front panel and body and mount the controls where you want them. This can be on your desk or your car. There is a short cable provided for head/body separation but you can buy another one if you like, a longer one. You can use it as an 11-meter CB radio and for air traffic; you can catch it when it is tens of miles out.
LCD Display
This radio has a nice LCD display that displays two frequencies. The display is large enough and you won't strain to see the stats displayed there. At the same time, the handheld microphone has a backlit keypad.
Pros
You will find it quite easy to program this radio
Easy to separate the head from the body for remote installation
It is a four-band radio
You can catch air traffic from tens of miles away
Cons
The radio might refuse to turn on unless you can also replace the fuse with your own
6. Xiegu G90 HF Amateur Radio Transceiver
Do not buy a boring radio when you can have one that is flashy and full of pomp such as the Xiegu G90 HF Ham Radio. This one comes with a detachable head unit so that you can place it wherever you want. Please note that this radio is going to set you back a substantial amount of money, but the features and functions more than justify it.
Frequency ranges
The frequency range within which this radio receives is 0.5 MHz to 30 MHz. With a wide talking range of up to 2500 miles maximum, you can communicate with people from other counties and states.
The transmission frequency range is 1.8 MHz to 29.9 MHz. To enhance the performance of this radio much further, you may embed an automatic antenna tuner internally. This will ensure that you have high-quality transmission and reception.
Display
The display is a nice size at 1.8 inches. It displays all the stats of the radio and it has a fast refreshing rate so that you can always be sure that the functions displayed are in real-time. As you saw in the first paragraph, this is a colorful display to keep things a little exciting.
Pros
The microphone also has a backlit keypad.
It also has two buttons that you can fully customize to meet certain needs
Convenient features such as the side interface with a headphone port (3.5mm stereo jack)
It supports SL16-K type antenna socket and you have to buy your own compatible antenna
Cons
There is not much about antennas and that can be a bother for beginners
7. Icom IC-718 HF All Band Amateur Base Transceiver
If you would like a ham radio that can access HF, this is it for you. The Icom IC-718 is a bit expensive, but you might have noticed that ham radios that can access HF are more expensive. Simplicity is the name of the game for this radio, something that makes it easy to use for beginners.
You can adjust the wattage level from 2 Watts to 100 Watts. Therefore, you can use it with different amps without any trouble at all. But even with the simple features, this radio is still a very good choice as a mobile or base station radio.
You will need an external power supply of 12 Volts DC. In addition, it also comes with a preinstalled UT-106 DSP board. DSP – digital signal processing board is used for audio signals and speech processing as well as voice recognition. In addition to the built-in DSP, you also get other modes such as LSB, AM, RTTY/FSK and USB are built-in.
The radio has 101 memory channels. They are not as many as those of some of the radios that we have reviewed here, but they will help you store important contacts.
Pros
Good and sturdy build quality
It is a semi-mobile design radio that you can carry in your car or keep at home
It has a nicely detailed user manual to help you understand the General License test
Nice front panel equipped with a display screen, keypad, ports and many more
Cons
Radio does not come with a means to control the tone
It does not have an antenna tuner
What to Look for When Buying a Ham Radio?
Because of the availability of so many ham radios in the market, beginners find it challenging to buy a good one. Therefore, you need to read the upcoming guidelines to help you get the best radio. Before you can commit your money, you need to know what it is that you are buying. You need to know the features on which you are splashing your money.
Accompanying equipment
When you get a ham radio, you need some equipment to make it work as you want. The four main pieces of equipment that radios come with include a power supply, antenna, transceiver and antenna tuner.
Transceiver – As the name suggests, a transceiver is a combination of a receiver and a transmitter. This is what the ham radio is about mostly, so of the total cost that you will pay, about a third is the cost of the transceiver. The build quality of your transceiver is very important.
Power supply – The power supply is for powering the transceiver. Now, this can come in the form of batteries or DC connectivity. Without a power source, you will not be able to make the transceiver work. It also needs to be the right power because too much power overpowers the transceiver and too little power underpowers it.
Antenna and antenna tuner – You need to have a yagi or dipole antenna with your radio. Without a proper ham radio antenna, you will not have good reception for your radio. You should also have an antenna tuner so that it can help you match the antenna and the transceiver for better reception all the time.
Memory channels
Some radios come with large memory channels and some come with small ones. Therefore, you can buy what suits your needs most, starting from 100 to 4000 as you have seen in these reviews. The more the better but the memory channels are programmable. Therefore, you can always remove some and add some.
Design and Build quality
A good ham radio should be designed in such a way that it can take a lot of abuse without breaking down. By abuse, we mean it should stay intact even with a lot of handling. However, unless a radio is indicated as waterproof, you should protect it from dampness and similar conditions.
The radio should also not be as delicate as a mobile phone. When you buy a radio, you intend it to last a few to several years. That is why it needs to have excellent design and build quality. If the radio should slip from your hand and fall, it should remain intact. Therefore, it is better to pay more money for more features and better build quality than pay less and get poor build quality.
Frequently Asked Questions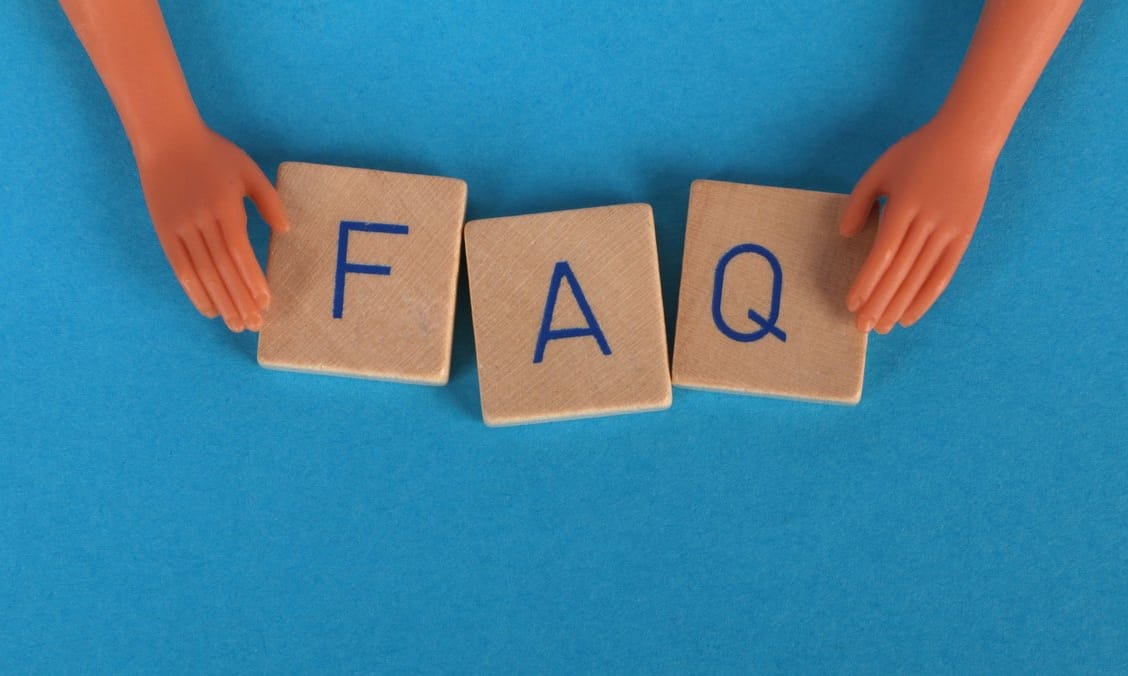 What frequency is ham radio?
Ham radios come with VHF, UHF, HF and FM. Most radios will have the UHF, VHF and FM frequency bands, with the latter being used for commercial radio. However, not all radios come with HF frequency.
Those that come with this one are more expensive. Since a ham radio is also called amateur radio, you should feel right at home with the short-range VHF and UHF bands. The HF band is very useful for long-range communication, covering thousands of miles.
To clarify the bands some more, a 2-meter band (144 to 148MHz) is the best for emergencies because of its long-range. The 70-centimeter band (420 to 450MHz) frequency is also very common for ham radios. However, it only offers short-range transmission.
RX 65-108/ 136-174/ 400-520 MHz
TX 136-174/ 400-520 MHz

RX 0.5-30MHz
TX 1.8-29.999 MHz

RX 65-108/ 136-174/ 400-520 MHz
TX 136-174/ 400-520 MHz

RX 26-33/ 47-54/ 108-180/ 320-512/ 750-950 MHz
TX 28-29.7/ 50-54/ 144-148/ 420-450MHz

RX 0.030-29.999999 MHz
TX 1.800-1.999999/ 3.500-3.999999/ 7.000-7.300000/ 10.100-10.150000/ 14.000-14.350000 MHz/ 18.068-18.168000/ 21.000-21.450000/ 24.890-24.990000/ 28.000-29.700000 MHz
How to program a ham radio?
All ham radios will come with manual programming, PC programming or both of them. Actually, most of them come with both. For manual programming, you will just use the buttons available on the set, on the keypad.
You can also program the radio using your computer. You have to connect the radio to the computer using a cable that usually comes with the radio. However, some cables are not very good, so you might have to buy another one. Usually, people program their radios through their computers when they want to use complex software.
Is display important?
The display is very important. It will display the frequency band that your radio is running on at a particular moment. It can also display other functions if it is big enough. An illuminated display is also better because it enables you to see properly at night. In addition, a bigger display beats a small one because you can see the numbers without straining. The best displays light up in blue at night and black in the day for better visibility.
Conclusion
The best ham radios come in their numbers and choosing the very first one to usher you into the world of wireless communication is not so easy. Do not think about the price too much. Just think of whether the features give good value for money. As a verdict, we recommend the BaoFeng UV-82 High Power Dual Band Ham Radio.
It is in your best interest to find all the information that you can about these radios. In addition, it is very important that you get all the equipment that makes ham radio work seamlessly. For example, you might need to mount an antenna on your car. You might also have to buy extra accessories such as a car charger.